<ins class="adsbygoogle"<!-- [et_pb_line_break_holder] --> style="display:block"<!-- [et_pb_line_break_holder] --> data-ad-client="ca-pub-6457887517906872"<!-- [et_pb_line_break_holder] --> data-ad-slot="7336235550"<!-- [et_pb_line_break_holder] --> data-ad-format="link"<!-- [et_pb_line_break_holder] --> data-full-width-responsive="true"></ins>
Easily helps identify fuel-wasting behavior like unnecessary idling, speeding and aggressive driving which adds fuel expenses and additional wear and tear on your vehicles.
Less Idling = More Revenue
Extend the life of your vehicles by identifying unnecessary idling. This alone can save hundreds or thousands on a yearly basis. Reducing your engine wear will maximize your vehicle use and save you money on maintenance cost over time.
Improve Safety
Help reduce harsh driving habits can improve fuel savings and reduce risk on the road potentially saving the company from liability and improving overall safety.

Driver Coaching
With Telematical solutions, you spot fuel-wasting behavior and notify the drivers about it when it happens. This paves the way to enforce driving habits that cut back on fuel cost and allows drivers to correct the issues before additional action is taken by management.
Maintain Your Fleet
Telematical provides an easy way to identify when your vehicles are due for maintenance which improves fuel efficiency by keeping your vehicles in top condition in an effort to maximize your MPG.
You need to know where your vehicles are located at all times. Our fleet tracking solution provides visibility into the vehicles activities providing you vehicle usage and history, movement and current location, driver behavior, geo-fence configuration and engine diagnostic reporting.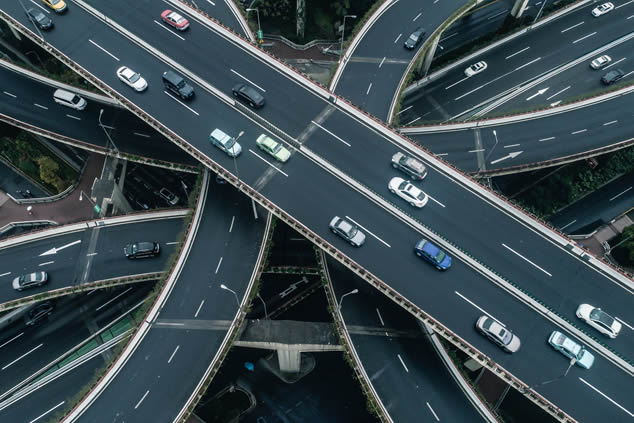 Visibility
Extend the life of your vehicles by identifying unnecessary idling. This alone can save hundreds or thousands on a yearly basis. Reducing your engine wear will maximize your vehicle use and save you money on maintenance cost over time.
Real-Time Data
Gps Data can help you maintain real-time communications from your dispatch center with your drivers. This gives you the opportunity to handle specific situations that may require immediate attention.
Telematical gives you the ability to view your fleets' daily operation. Dispatching more efficiently on the field can reduce your response times, improve your customers' experience, increase productivity, decrease unnecessary cost and avoid previously missed opportunities when you could not respond quickly.
Insights
Telematical vehicle fleet management system provides valuable insights about the driver's locations and travel time enabling dispatchers to improve communication across other business channels that directly increase productivity.

Effective Dispatching
Effectively dispatch vehicles and maintain driver accountability with Telematical fleet tracking solutions paving the way to increase overall service profitability.
With Telematical, you will know when your drivers start their day, where they are at any given time, how many stops they made, and what time they completed their jobs.

Do more with less personnel
Avoid operation frustrations and financial pain by increasing your efficiencies. You may be able to switch techs to avoid additional costs or inefficiencies. This allows you to do more work with less personnel.

Reduce Overtime Pay
Every wonder if your drivers start and end times are accurate or if they make unnecessary stops? Gps fleet tracking gives you the information you need and makes virtually eliminates the need for handwritten time cards.
Telematical helps you get your teams to customers quickly with the ability to respond faster knowing where your vehicles are. Improved customer service directly impacts your customer retention and referrals. Many of our clients use our platform to verify and validate "time-on-site" at the customers' location providing an additional layer of trust.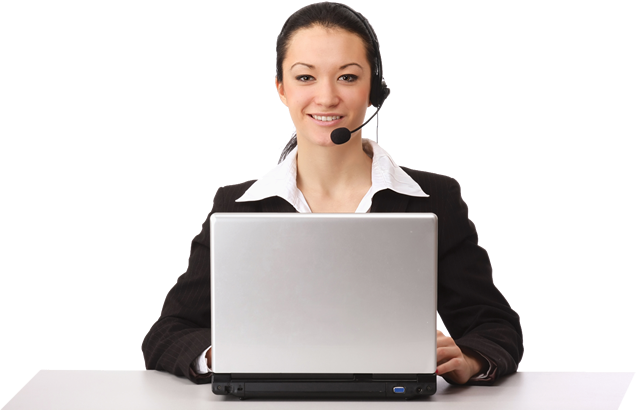 Manage Billable Hours
Know how much time at each job site and for which customer. Avoid discrepancies with customers with the ability to provide real-time data using Telematical GPS technology solutions.

Set Customer Expectations
We all know things can get complicated at a job site and drivers have appointments to be kept. Customers expect for you to be there. When things change in the field, you can communicate the schedule changes to your customers very quickly if you have up-to-date information.
Accessibility From Anywhere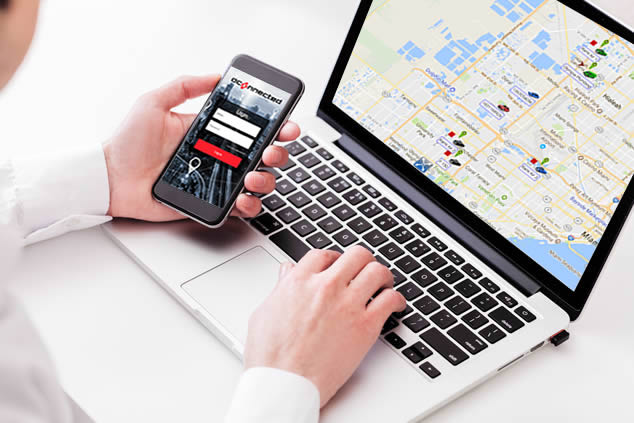 Cloud tracking makes it possible for you to access your fleets location 24/7 from anywhere with an Internet connection. Use your phone, table, computer and other devices to see where your vehicles are. GPS fleet tracking has never been easier.
Simple and easy-to-use Dashboards
Our simple and easy-to-use dashboards allow you to monitor your entire fleet, create geo fences, see alerts monitor points of interest and run multiple reports that provide the information you need at your fingertips.
Detailed maps offer satellite imagery, sttreet maps, 360° panoramic views of the streets, while identifing the location of your vehicles.
Security
100% system hosted in the Microsoft Azure cloud with the possibility of generating access restrictions by time, by IP or generate a "Stand Alone" system resident in a server of the same Client.

Remote access
Thanks to the development of mobile applications for cell phones, it is possible to take the system anywhere, viewing only the relevant information for decision making, without depending on a computer equipment for it..

Customized
Telematical allows each user to personalize their experience of using the system, from the colors of geofences or points of interest, to receiving or not sound alerts with notifications, passing through the units of measurement of the different variables.

Levels of access
Thanks to the scheme of privileges and service plans, you can create as many users as needed and with the level of permissions and desired visualization. In this way, a finance partner can only view the reports section, while a Fleet Manager will have full access to the monitoring and performance indicators that support its management.

Software Event Engine
Thanks to this function it will be possible to generate alerts by exception to report the personalized events that the users require, generating SMS text messages or emails to the relevant recipients, thus avoiding that it is required to enter the system to validate the breaches or give timely attention to the emergencies

Vehicle Grouping
The Platform allows grouping units into 3 levels: groups, sub-groups and companies, to segment the operation and on that basis generate actions and searches by group, or to facilitate the creation of specific users by region or operation.

Integration 365
The Telematical platform can be integrated with any desired ERP in both directions, both to feed third-party systems, and to receive information from them that adds value to the solution.
Compatibility
The Telematical platform is compatible with more than 30 models of GPS equipment from different manufacturers and for different uses.
Modular design
The unique design of the platform allows activating or restricting complete modules, both basic and complementary, in order to provide the right amount of tools that each client requires.

Route control
Additional module that allows real time control of the dispatch process on a route with predefined Customers. It will help analyze the% of compliance, the deviation in distance and time against programming. It also allows dynamic control of daily routes.

Central monitoring
Additional module with which the attention can be audited and follow up on all the events that the fleet generates.

Maintenance Module
It will allow managing the different services that correspond to the fleet, either by time, hours of use or mileage.

Fuel consumption log
It allows recording the recharges, liters and cost, to subsequently generate a report of them.

Follow by link
Unique Telematical feature that allows sharing a link via email through which a third party can track a specific unit on a map for a pre-established time. Thanks to it, the need to create alternate users and manage their subsequent elimination is eliminated.

Design cleaning
Panels with free movement and minimization to allow a view of the map in full screen.

Customizable icons
Selection of more than 200 predefined icons for different types of vehicles and particular uses, as well as the possibility of importing specific images that the user wishes to use.

Performance indicators
Graphic indicators with colors that allow to identify the operative state of the unit, as well as the direction of displacement and the condition of GPS capture.

Google Maps Suite
Google 2018 legal and updated cartography.

View customization
You have the possibility to select a set of units, points of interest, geofences and routes to save them in a visualization template and reload it with a simple click.

Operational dashboard
View of grouped graphic indicators that allows analyzing the health of the operation of a fleet of vehicles.
Graphical analysis of routes
By deploying more than one trip on the map with state icons, it is possible to evaluate the trips made by the units without the need to go to tables.

Control of the cold chain
Reading and graphing of temperature with alerts in real time to violate the operating limits allowed.
Driver ID
Identification and control of drivers through a robust solution with iButton and specific platform reports.

SMART Reports
Suite with more than 20 graphic and tabular reports to manage any type of operation and monitor specific variables. You can save the report generation filters in favorites to generate them later with a click. It is also possible to schedule your recurring sending via email so you do not have to generate them daily.

Fuel control
Basic, medium and complex solutions to deliver the level of fuel control that each Customer needs.
Get a free demo
Let us show you how our platform can best fit your business objectives.
Error: Contact form not found.